07

Apr
Waterproofing Professionals – Why You Should Choose ACCL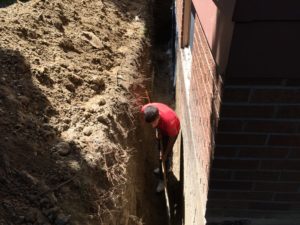 When it comes to a wet or leaky basement, you want waterproofing professionals to tackle the job.  Having said that, you are probably thinking "What does ACCL provide that the competition does not?"
The difference between us and other companies starts with our installers and ends with the materials we utilize.  ACCL Waterproofing Systems has attracted the best of the best.  We apply our experience to every job, np matter how big or small.  When you have good people who care about their customers, as well as their company, it shows.
At ACCL, our focus is on quality, not quantity.  We care about the outcome, not income … it's that simple.  When you hire ACCL, you receive:
-The highest level of business excellence
-The correct solution
-Fair price
-Superior quality installation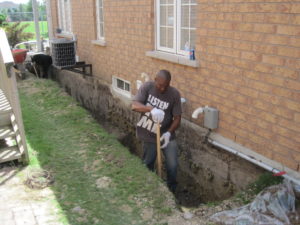 Reliability From Waterproofing Professionals
Let's face it, the waterproofing industry does not enjoy the best of reputations.  ACCL Waterproofing Company began with the idea that there is definitely a better way.  We have no intention of undermining the competition, but allow us to explain some pitfalls in dealing with basement waterproofers so that a well-informed decision can be made in choosing the right waterproofing professionals.
Signs to Watch For
Most water control system companies rely on a stand-alone interior drainage system and a sump pump to control the water.  You may be introduced to the system by a different name or have it explained to you in a unique way.  Always remember that pipe placed under the floor that leads to a pump is a water control system.
Many companies that install interior drainage systems often refer to themselves as "waterproofing" companies, but, in fact, they don't provide any type of waterproofing services at all.  In order to gain a competitive advantage, they combine the interior system with something else and it is usually some sort of outside work.  The outside work generally benefits the customer very little and allows the company to drive up their price and appear different from the competition.  Some companies, in order to eliminate the competition, actually price different methods as if they do them.  For example:
–Exterior waterproofing – priced high
-Interior drainage –  priced extremely low
-Other methods – priced somewhere in the middle
If you believe that you may be dealing with a company that does do this, here is a tip to know for sure.  Ask for one of the methods they don't use.  The company will usually say that they can't or won't use that method because it will not work for your waterproofing situation.
Other interior methods may be on top of the footer or use above the floor products.  Although marketed extremely well, these systems fail in comparison to traditional drainage systems.  If there is a leak, they will service it.  If your wall bows, you are on your own.
Whether we at ACCL are chosen for your waterproofing needs or not, we want you as potential customers to be as informed as possible while making your decision.