06

Apr
Waterproofing Materials – ACCL Promises Only the Best
We at ACCL believe that our work is only as good as the waterproofing materials we utilize.  In order to guarantee that the work we do is long-lasting, we use only the best materials and sealants.  Waterproofing is exactly what the name implies.  If the materials used are not weak and vulnerable to water then they will be subject to deterioration.  A company that can not provide non-deteriorative materials are offering a temporary fix at best.  No one should have to go through the hassle of waterproofing their home twice due to poor waterproofing materials.
Put yourself at ease and employ the most talented and experienced foundation experts in the business.  ACCL Waterproofing Systems offers customers a permanent solution that is specific to their wet basement circumstances. This not only assures satisfaction but also saves you the customer money in the long run.
At ACCL we believe that it is better to under-promise and over-deliver with our work.  Our goal is to provide more than what our customers have come to expect from the waterproofing industry.  We strive to think long term and act with integrity in each and every decision we make.  We love to help people, and we love what we do.  It is that passion and devotion to our work and our customers that drive us to deliver perfection and is what sets us apart from other companies.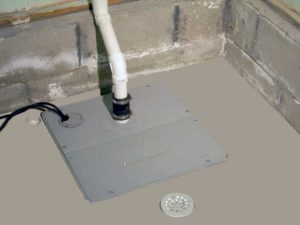 Waterproofing Materials We Use
The following link will give you a detailed rundown of the high-quality products used in our waterproofing process.  The video below will provide visuals to some of those products listed.  You will no doubt see that we are prepared to tackle whatever waterproofing situation you are currently having or may potentially have further down the road.  Let us give you the service you deserve and ensure that your basement is protected.