10

Oct
Does Your Toronto Home Have Mould Problems?
Toronto homes that have mould and mildew come with a lot of misconceptions. Mould and mildew can be an unseen problem in your home and is found in virtually every environment. Moulds can be detected indoors and outdoors all year. They grow best in damp, warm, dimly lit and humid conditions. Seeing mould in your home is usually never a good sign and can become highly dangerous and damaging when left untreated. In this article your Toronto and Durham Region waterproofers at ACCL Waterproofing will go over what you need to know before getting rid of mould.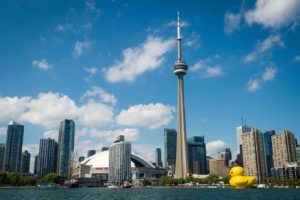 Toronto home conditions that mould needs to grow:
Before mould begins to grow in your Toronto home these conditions must be present:
Mold spores
A food source (e.g. wood, drywall, cotton)
Darkness (mould can't grow under ultraviolet light)
Warmth (mould can't grow in freezing temperatures)
Oxygen
Moisture (e.g water leaks, humidity)
Enough time (most moulds can begin to grow in 24-48 hours if the conditions are right)
Moisture is really the key cause of mould growth since the other conditions on the list are always going to be present in homes.
5 Signs to help you spot mould:
1. Mould smells: In most cases a mouldy smell might be the only clue. When you smell mould odours and you can either see or not see the mould. You need to inspect your home before problems get worse.
2. Humidity: Aside from moisture humidity can be a sign of mould. Humidity leads to condensation and homes that's have a Jacuzzi spa or large bodies of water such as a big aquarium can create an environment for mould to grow. If you notice a built-in humidifier located in the cooling/heating system this means that humidity is traveling throughout the home. To keep your humidity levels down you should use a dehumidifier.
3. Peeling Paint:  Unusual peeling  of paint like bubbling or cracking can be a sign of moisture. Keep an eye open for the presence of moisture in the wall.
4. Moisture: Look for the signs of moisture and water damage. A spongy stained carpet or ceiling, peeling wall coverings, foundation cracks, and the musky odour of mould and mildew. Are all indicators that the home has a had a leak problem.
5. Dark coloured spots: Mould appears in various different textures, colours and shapes. Once you start noticing dark coloured spots or discolouration on your walls that is green or black in colour it could Indicate that the growth of mould, mildew, algae, and moss are present. – Take action right away
WANT TO KNOW HOW TO GET RID OF MOULD ?
Get the job done RIGHT – Hire a professional Waterproofing company!
Rely On our ACCL Wet Basement Waterproofing Experts
If your Toronto or Durham Region home is showing signs of mould. | CALL 905-448-5904 or CLICK HERE to visit our contact page.
The basement waterproofing specialists at ACCL Waterproofing know how to repair your basement and foundation walls and keep moisture out of your basement. We would be pleased to develop a guaranteed solution to keep your basement dry!
Autumn Maintenance | Ensuring a leak free basement
Wet Basement? – 4 Common Ways Water Can Get Into Your Home
Waterproofing Ontario properties and real estate