10

May
New Home Buyer? – How to tell if your buying a home with mold
New Home Buyer? – How to tell if your buying a home with mold
For a new home buyer, the process of buying a home can be complicated. Since buying a home is one of the biggest investments you will make, you will want to ensure that the house your going to purchase passes all inspections.  If you buy a home with mold damage it could be quite costly to fix as well as cause various health concerns for you and your family. Therefore, it is so important to have a home inspection for mold. In this article ACCL Waterproofing will go over the 5 signs that you might be purchasing a home with mold.
5 Signs you might be purchasing a home with mold:
Humidity:
Aside from moisture humidity can be a sign of mold. Humidity leads to condensation and homes that's have a Jacuzzi spa or large bodies of water such as a big aquarium can create an environment for mold to grow. If you notice a built-in humidifier located in the cooling/heating system this means that humidity is traveling throughout the home. To keep your humidity levels down you should use a dehumidifier.
Moisture:
Look for the signs of moisture and water damage. A spongy stained carpet or ceiling, peeling wall coverings, foundation cracks, and the musky odor of mold and mildew. Are all indicators that the home has a had a leak problem.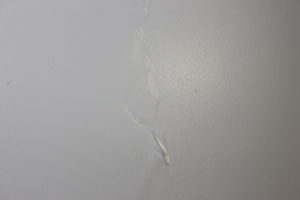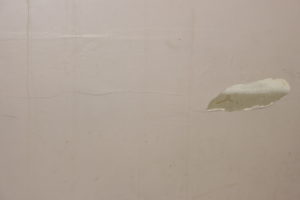 Laundry and Bathroom Vents:
If the laundry and bathroom vents aren't leading outdoors the humidity from these vents could leak into the attic, ceiling, or crawl space. Causing excess moisture and mold.
Property Slope:
The grade around your foundation should slope away from the house to keep rainfall from collecting and pooling against foundation walls. If the lot of the property slopes towards the home, it is likely to have experienced flooding.
Leaky Roof:
A roof overhang that is too short will cause rain water to soak into the exterior walls and masonry. If the roof of the home is leaky and water seeps into the ceiling molding and spotting can happen.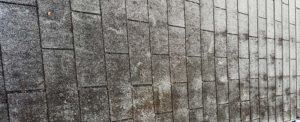 Don't Drown in a wet basement!
Rely On Wet Basement Waterproofing Experts in Toronto
If you've noticed foundation cracks, spots, water, mold, and mildew, don't ignore the signs or it could lead to more damage and possible health effects.
The basement waterproofing specialists at ACCL Waterproofing know how to repair your basement and foundation walls and keep moisture out of your basement. We would be pleased to develop a guaranteed solution to keep your basement dry!
Picking the right sump pump for you home/investment
Ensuring your basement is ready this thaw season
Waterproofing Ontario properties and real estate
Questions to ask your waterproofing contractor