28

Apr
Basement Leaks – Sources of Water in the Home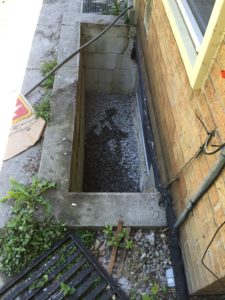 Before you embark on any particular waterproofing endeavor it is a good idea to find out what the source of your problem is.  Identify the basement leaks and you'll know how to best deal with the situation.
Causes of Basement Leaks
Basement leaks and moisture problems generally take one of three forms:
Condensation – Caused by indoor air moisture content (Can be corrected by insulating water pipes, using de-humidifiers, and providing adequate ventilation).
Capillary Action – This generally occurs when the groundwater table is higher than the basement floor and foundation.  Groundwater comes up through the foundation and slab.  somewhat offset by the use of a sump pump.
Leakage or Intrusion – Water can leak in through the basement walls and foundation.  It is often a result of improper grading and drainage.  The solution, a waterproofing product to the outer surfaces coupled with proper grading and drainage.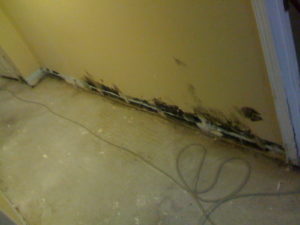 The Solution
The best-laid plan involves proper grading and drainage, application of a basement waterproofing product to seal exterior surfaces, and a sump pump system that can adequately handle fluctuating water tables at their peak levels.
You do not want to wait until a problem is found.  There can be and usually are consequences.  Sometimes the consequences are minor but usually one is more likely to discover major damage.  One sign of potential disaster is the formation of mold or mildew on surfaces or in basement framing,
This may necessitate recruiting a water damage restoration contractor, who also provides mold remediation services.  Drainage without proper foundation waterproofing will not prevent water from penetrating wall cracks. It will only prevent water from rising beneath the floor into the basement.
ACCL offers the highest standard in basement waterproofing expertise, methods, and materials for your interior and exterior waterproofing, as well as concrete injection-sealing applications.  Ensure that your home is leak free.