26

Apr
April Showers bring may flowers! – Or Wet Basements?
April Season Protection From Heavy Rains and Flood Conditions
April showers bring may flowers! – or wet basements? –  Lately our weather patterns have been up and down with lots of rain in the forecast leaving your basement prone to water leaks, floods, and damages. One of the biggest challenges we face during storms and unpredictable weather patterns here in Ontario is keeping our basement dry. In this article the Waterproofers from ACCL Waterproofing will provide you with the best solutions in order to protect your property from floods and heavy rain conditions.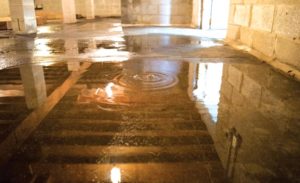 Protection against flooding conditions
April is that time of season where it rains the most. The best solution to protecting your property from floods and heavy rain conditions is prevention. Generally, in many cases, we end up dealing with the after effects of a damp, moist, and a wet leaky basement. If proactive measures are taken, health risks, loss, home damages, and wet leaky basements can be avoided.
Below we have listed the problems, solutions, and tips to protect your basement, family, and property!
Move to high ground to avoid rising waters and do not walk or drive through any floodwaters.
Stay away from downed power lines and electrical wires.
Remove standing water as quickly as possible, including from your basement. If your basement is flooded, pump out about 1/3 of the water per day to avoid structural damage.
Do not energize electrical or electronic equipment that may have water damage without first having a qualified electrician inspect and/or test it.
Tips for Preventing a Wet Leaky Flooded Basement
Keep Gutters & Down Spouts Clean – Keep gutters clean and extend downspouts away from the house and foundation. This will help limit roof water from collecting and pooling around the foundation.
Landscape – The grade around your foundation should slope away from the house to keep rainfall from collecting and pooling against foundation walls.
Sump Pump Maintenance – Make sure your sump pump is working properly. Make sure the sump pump is plugged into a working electrical outlet. Sump Pump Systems should be serviced (preventative maintenance) at least once a year.
Install A Sump Pump – A sump pump with an automatic level switch should be installed into a basement sump pit (sump liner). When water enters the sump pit, the sump pump will pump water out of the basement (below grade) and away from the house.
Install A Backup Sump Pump – A battery backup sump pump will automatically pump water out and away from the house when there is power loss or if the primary sump pump fails. A battery backup sump pump will also pump water out if the primary pump becomes overwhelmed.
Repair Foundation Cracks – Inspect your basement and repair any cracks. Make Sure There are No Cracks in the foundation wall.
Repair Window Leaks & Protect Window Wells – Inspect basement windows for leaks. If they are leaking, repair them or have them replaced. If your basement windows are below grade, clean any debris around the windows and consider installing Window Well Covers.
Snow Removal – Shovel snow away from the perimeter of the home, especially basement windows. Keeping excessive snow away from your home's foundation will reduce the amount of water caused by snow melt.
Check & Prevent Frozen Pipes – Inspect plumbing that is exposed in the basement. Insulate all water pipes from cold moving to prevent from pipe burst from freezing.
Health Impacts:
You may not believe it, but flooding can cause a range of health impacts and risks such as:
Contaminated drinking water
Diseases
Structure displacements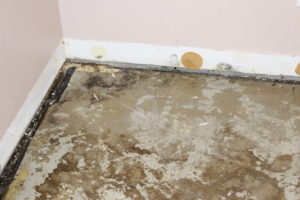 Most flooded basements are caused from a lack of maintenance, as we often look to quick fixes for wet basement problems. Getting the proper prevention system or maintenance can help prevent a flooded basement.
Don't Drown in a wet basement!
Rely On Wet Basement Waterproofing Experts in Toronto
If you've noticed foundation cracks, spots, water, mould, and mildew, don't ignore the signs or it could lead to more damage and possible health effects.
The basement waterproofing specialists at ACCL Waterproofing know how to repair your basement and foundation walls and keep moisture out of your basement. We would be pleased to develop a guaranteed solution to keep your basement dry!
Picking the right sump pump for you home/investment
Ensuring your basement is ready this thaw season
Waterproofing Ontario properties and real estate
Questions to ask your waterproofing contractor